It looks like Barry Allen might have to prove he really is the Fastest Man Alive to defeat Zoom once and for all in the Season 2 finale.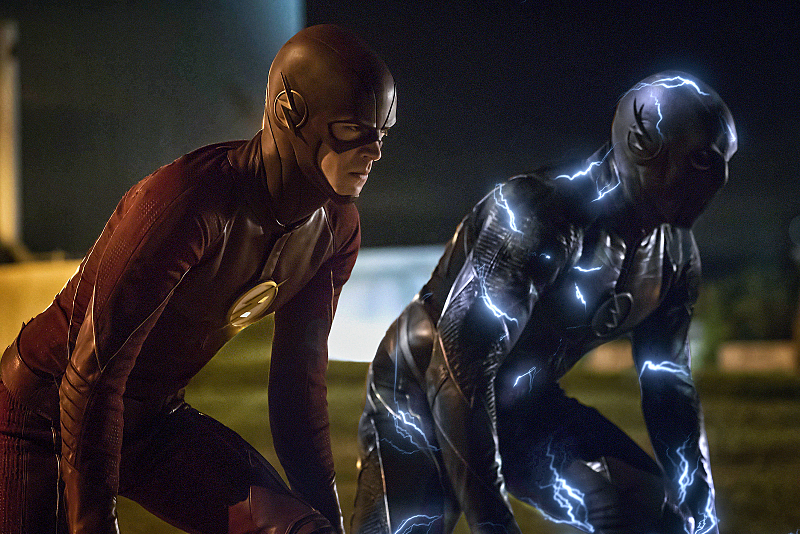 Charlie Brown isn't the only fictional character who has to race for his life. The Flash may have to do that as well, seeing as its implied in the title of the final episode of Season 2.

Barry came back from the Speed Force with a new outlook on life and the confidence that the universe was on the side of the good guys. Unfortunately, that attitude alone didn't stop Zoom, and a tragic death occurred.

Zoom's plan has remained curiously vague all the way until the last minute, though Cisco Ramon did vibe some bad things last week. Now it appears that all that's left is for Barry to summon up his reserves and see if he can best Hunter Zolomon for the well-being of two worlds.

The official synopsis for The Flash Season 2 finale is also pretty short and cryptic, as you can see here:

"After Zoom (guest star Teddy Sears) reveals his true plan, Barry (Grant Gustin) vows to do whatever it takes to stop him."

Yeah, so about that plan … Does it involve destroying Earth-2 or somehow smashing the worlds together? That's sort of what it looked like in Cisco's increasingly dire visions.

Even once Barry and friends learn what Zolomon is really up to, whether they can stop him is an open question. The Flash may have a more direct connection to the Speed Force, but Zoom still has the speed he stole from Barry a few weeks ago. And so far anyway, it doesn't appear that either Jesse Wells or Wally West has developed any powers of their own to aid the Flash in his fight.

With a fair number of loose ends to tie up (like the man in the iron mask, for one), some emotional carry-over from the previous week and a climactic showdown, "The Race of His Life" is looking like an hour of The Flash you don't dare miss. Be sure to be watching The CW at 8 pm on Tuesday, May 24, and rejoin us here at FanSided for discussion of everything that goes down once it's over.